Frequently Asked Questions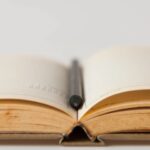 We do not maintain a waitlist at this time as we are unable to accurately predict when clients could start services without clinician availability. We do not take financial or PHI information until the intake process begins. We send out a notification of availability in our email newsletters. You can sign up for our newsletter here.
MM Glossary

ABA stands for Applied Behavior Analysis. ABA is a scientific field of study and work in which evidence-based practices and techniques are applied to individuals to change behaviors of social significance.  
BACB stands for Behavior Analyst Certification Board. The BACB is an organization that provides professional credentialing for practitioners providing behavior analysis services.  
BCaBA stands for Board Certified Assistant Behavior Analyst. A BCaBA is a practitioner who met requirements for undergraduate-level certification and can provide behavior analytic services under the supervision of BCBA. BCaBAs may also provide supervision services to RBTs. 
BCBA stands for Board Certified Behavior Analyst. A BCBA is an independent practitioner who met requirements for graduate-level certification and can provide multiple services such as behavior analysis services and supervision for BCaBAs (see below), RBTs (see below), and other individuals providing behavior-analytic services.  
BHCOE stands for Behavior Health Center of Excellence. The BHCOE is an accrediting body that certifies organizations providing behavior analysis services. A BHCOE accreditation is given to organizations that meet standards set by BACB and other governing boards.  
Diagnostics refers to the testing and accompanying summary from the developmental pediatrician or other medical professional.  Typically contains ADOS testing and results, developmental testing, intelligence testing.
Medically Necessary is defined by CMS as "health-care services or supplies needed to prevent, diagnosis or treat an illness or injury,  condition, disease or its symptoms and that meet accepted standards of medicine. Medical Necessity is determined by assessment of behavioral deficits and excesses, their impact on the safety and quality of life for the client.
RBT stands for Registered Behavior Technician. An RBT is a paraprofessional who is certified to provide support and assistance in the delivery of behavior analysis services under the supervision of an RBT supervision (i.e., BCBA or BCaBA).
SCABA stands for South Carolina Association for Behavior Analysis. SCABA is an organization working to promote awareness of ABA and support the implementation of behavior analysis services across the state of South Carolina.