Meaningful Milestone's ENRICH Team members, Beth and Jessalynn, share some exciting updates on what's happening around the clinic in April 2022.
Transcript:
- Hey everyone. It's your ENRICH Team. We're back again with news about what's happening around the clinic in the month of April.

- This week is our Spring Spirit Week, so be on the lookout for pictures and photos and videos of everything that gets posted of all of our days. I'm personally looking forward to pajama day on Friday. Beth, what day are you looking forward to?

- Disney day is my favorite day. Any day that I can wear my yellow Minnie Mouse shoes is a good day. Spirit Week is the highlight around our clinic and we really enjoy being able to create an environment where our staff and clients can have a little bit of fun and be a little bit crazy too.

- [Jessalynn] If you know someone who's looking for a job please let them know that we are hiring. We have been growing so much and we would love to add new people to our team so that we can continue providing services for everyone.

- Speaking of growing, we had two staff members pass the board exams in the month of March. So let's congratulate Michelle Velez-Martinez and Tamika Martin, our two new BCBAs.

- [Jessalynn] April is also autism acceptance month. There are many activities around the community throughout the month. One that we're really excited about is Autism Awareness Night at Segra Park to see Columbia Fireflies baseball team. It's on Tuesday, April 19th. You can visit the fireflies website for more details on that and to get tickets.

- April is also month of the military child which is really near and dear to my own heart. We have a lot of staff and families that are military and we just celebrate with them the strength and the resilience of military children. The dandelion is the symbol for the military child because they can plant and establish roots wherever the wind blows them. And we are just so incredibly thankful for all of the children that the wind has blown to us here in South Carolina and just for the opportunity to be able to be with them and beside them on their path.

- And that's all we have for this month. We will see you again next month for another update about what's going on at MM.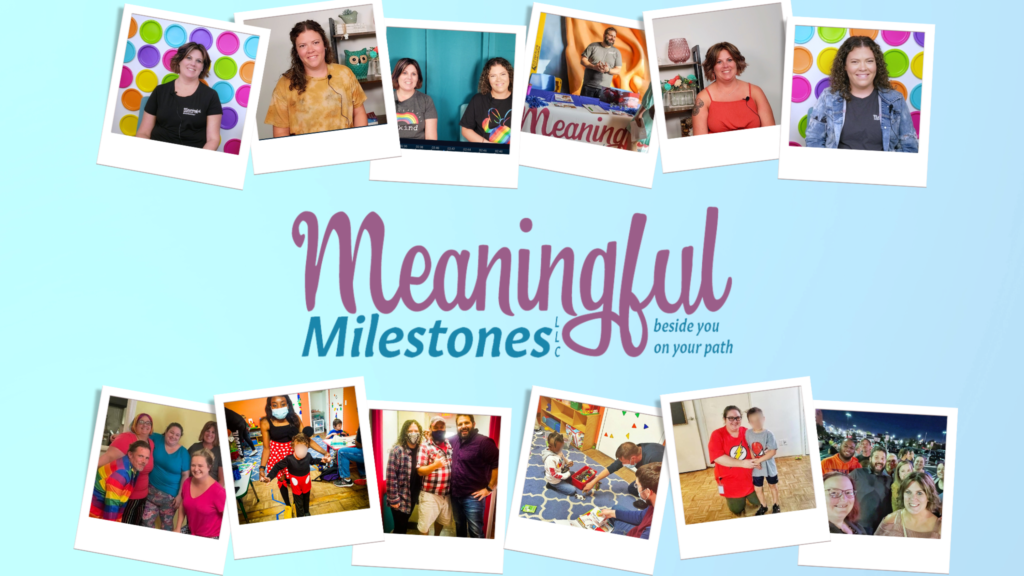 VIDEO LIBRARY
Learn More
View Meaningful Milestones videos, including monthly updates from our ENRICH Team, information about MM Programs, and videos about terms and concepts associated with ABA services by visiting our YouTube channel. Or check out our video library on this website.